A good sex life is a must for a relationship to last a lifetime. If you lose intimacy and closeness, you can easily end up in a stage where, instead of being a couple, you end up in some type of roommate relationship. I think that is both boring and unnecessary, surely you agree with me?
To keep a relationship alive, you must dare to be intimate, you must dare to show intimacy and you must dare to be sexual with each other. If you can do it, you have come a long way for a happy relationship. There is a reason why some relationships are glued to good sex when the relationship itself does not really work. Good sex gives a better relationship.
A good tip for keeping your sex life interesting and exciting is to venture on a sex toy or two. But what should you really choose when it comes to sex toys for couples, what type of toy is best to start with if you are a beginner and what news will come during the year? 
What toys are popular for couples really? 
As with everything else in the world, it is very individual which types of toys are suitable for couples. It also differs a lot if you and your partner have a same-sex relationship or if you are a man and a woman. To make it all a little easier and for you to at least get an idea of which sex toys are popular among couples, I list the most common ones below! 
Parvibratorn

.

A pair vibrator is just as it sounds, a vibrator that you can use with your partner.

This sex toy is mainly aimed at women or if you live in a heterosexual relationship.

The pair vibrator is usually controlled with a small associated remote control.

But today, even some pair vibrators come with an associated app that can be controlled from the phone at several meters distance.

A pair vibrator is a perfect way to spice up the relationship.
Slide 1
Bästa vibratorerna för par!
Få dig och din partner till bättre orgasmer tillsammans med parvibratorer!
Penis rings

.

A penis ring can be used by both heterosexual couples and homosexual couples.

A penis ring is inserted at the bottom of the penis root, which makes the penis both feel harder and makes the erection longer.

Many penis rings are also vibrating and can then simultaneously stimulate the woman's G-spot.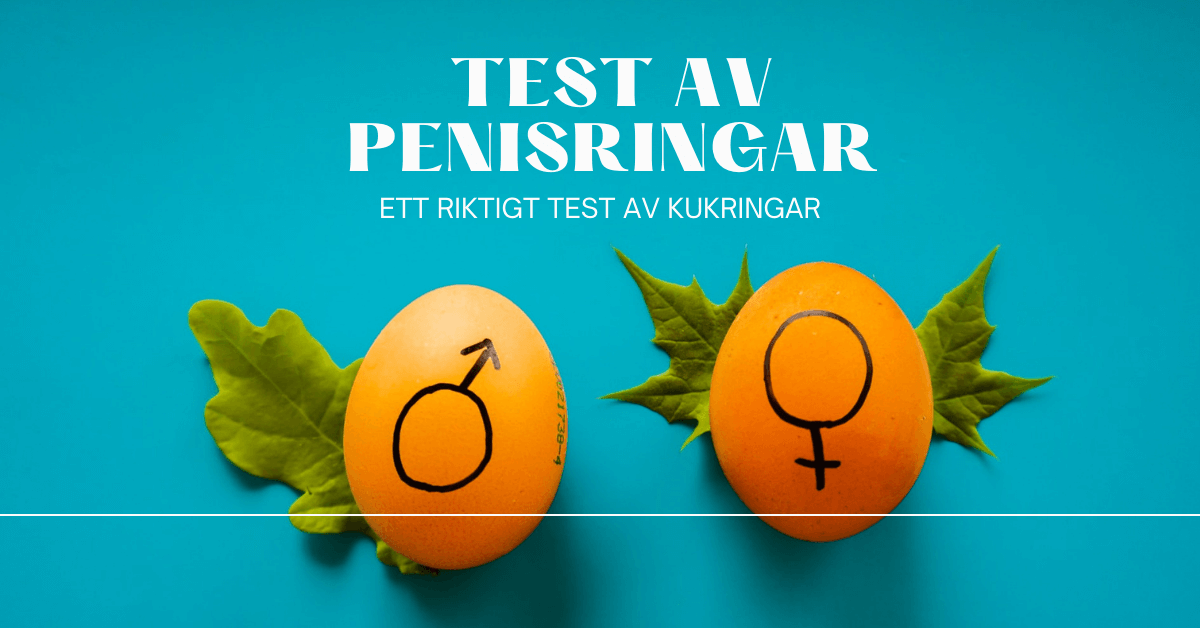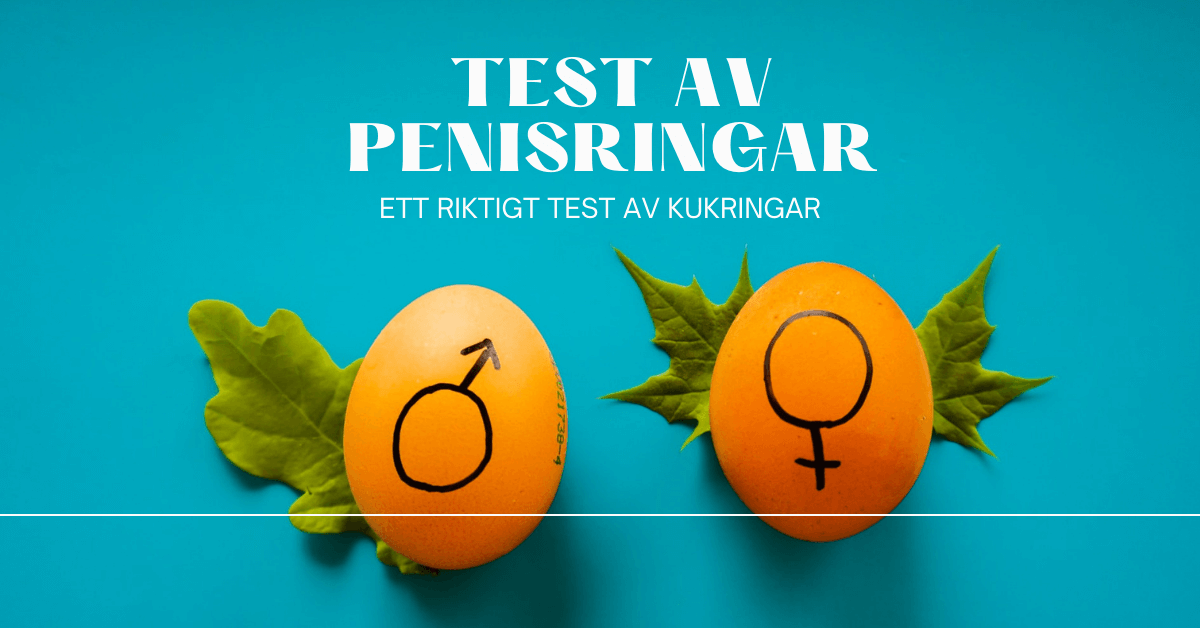 Slide 1
Våra bästa penisringar (även för nybörjare)
Läs artikeln för att få tips på hur du använder dig av penisringar i sängen!
Sex toy box

.

A sex toy box is just like it sounds like a collection kit with a few different types of toys.

A kit can contain everything from anal toys to exciting role-playing toys and costumes.

A sex toy kit is perfect for most people and can be a great way to spice up your life, regardless of whether you live in a gay or heterosexual relationship. 

Sexgunga

.

It's just like it sounds like a type of swing that you often hang from the ceiling and that can be used by all types of relationships.

A sex swing helps you become a little more flexible and is a perfect way to try some new positions. 

Erotic card games

.

A fun and exciting card game where it can range from challenges to challenges.

Playing an erotic card game is a perfect way to spice up the foreplay. 

Lubricant

.

Many people probably already know what a lubricant is but may never have tried it.

A lubricant is almost a must when it comes to sex toys especially when it comes to toys to be used in anal. 

Bondage, BDSM or other erotic games.

For those of you who appreciate different sexual games or role-playing games, there are a variety of kits and collection boxes that are perfect to buy if you want to try something new.

In the sex toy market, there really is something for everyone, regardless of preference.

Strap-on or dildo.

Maybe you and your partner want to change roles or do you live in a same-sex relationship?

Regardless of a relationship, a strap-on or dildo is a very exciting element that can really increase the sexual tension in the bedroom. 
What sex toys for couples will we see more of?  
If you have been together for many years, after all, the sex life can sometimes become casual and the same positions are performed routinely with far too long a time between each occasion. If this agrees with you and your relationship, I really recommend trying sex toys. By introducing sex toys in the relationship, the sex life can really get a fresh start. Dare to explore each other's sexuality and give each other the chance to get an outlet for your sexual fantasies and who knows, maybe you will find new fantasies together? 
In recent years, more and more couples have actually discovered the benefits of using sex toys in cohabitation and luckily so! In recent years, the couple vibrator has been a huge favorite with heterosexual and lesbian couples around the world. You can either use a pair vibrator together or separately and instead let your partner control the vibration. This is a playful but above all sexy way to explore their sexuality together.
In recent years, it has been possible to control the vibrators with a remote control, which has led to many erotic games around the world. Now the manufacturers have even taken it a step further, today you can buy vibrators that can be controlled with an app in the phone. The new technology has thus made it possible to give your partner wonderful orgasms even if you are not on the same continent, how cheeky? 
Many vibrators today are small and are used by being inserted into the woman's vagina or the man's anal. By then also being able to control the vibrator completely via an app has led to many even daring to take the eroticism outside the bedroom. Many, for example, dare to take the vibrator to restaurants out among people and as a crazy adventure start the foreplay even before you are inside closed doors. I think it's fun and something I recommend to anyone who dares to do! App control of sex toys I think will be completely revolutionary and I really look forward to what the future has to offer. 
WHY SHOULD YOU TRY SEX TOYS AS A COUPLE? 
The answer is simple, because it is so heavenly wonderful! There is such a huge selection of sex toys today that there is guaranteed to be something for everyone. After all, the secret to a long, healthy and loving relationship is that you should never stop having sex and intimacy. 
Many times, children, jobs and others have to get in the way of a thriving sex life. Then it is important to try to take advantage of the small moments that still exist, even though they can often be difficult to find. A good and important tip is not to forget about each other and to remember to make up for each other. Sometimes a few kisses may be enough before bedtime, but sometimes you may need more. That's when sex toys come in handy! 
With a little new sex toys, casual intercourse becomes just a memory, trying something new can really make that spark ignite! 
4 reasons why you should try sex toys for couples
It's a perfect way to spice up the relationship. 

Maybe intercourse feels a little boring and not so adventurous. 

Adding something new to the relationship is usually a perfect way to make your sex life flourish again. 

The relationship becomes deeper, happier and more loving. 

If you have an active sex life and an intimate relationship, the relationship is guaranteed to be more loving. 

Man needs closeness and if you do not get it, a relationship can easily die out.  

You become happier. 

In fact, it has been proven that sex and intimacy make people happier.

A great way to introduce new fantasies. 

Is it something you really dreamed of trying, sex toys can be a great way to introduce that imagination. 

Start with something innocent and then build on that idea.
HOW TO INTRODUCE SEX TOYS IN THE RELATIONSHIP?
If you and your partner have never used sex toys before, it can be difficult to know how to actually proceed if you are eager to try. Below I list some tips on how to proceed more easily when introducing a sex toy in the relationship for the first time. 
Start talking about it in a relaxed way. 

Who knows, maybe your partner feels the same way? 

Start a conversation when you are alone, sneak in on the topic and dare to talk about it. 

Start a conversation as if you were hypothetically buying a sex toy and if so, what would it be and so on. 

Start with something innocent. 

Maybe you are eager to try BDSM, but for your partner it may feel scary? 

Start with a simpler toy, maybe a blindfold or why not a lubricant? 

Put your partner first. 

Never introduce sex toys as if it were only to your advantage. 

Put your partner first and buy something that you think he would like. 

Visit an erotic shop together. 

Either physically or online. 

Then you can together come to what suits you best. 

In many stores you can also get personal help if you are unsure of what you are looking for. 
WHAT SEX TOYS ARE GOOD TO START WITH IF WE'VE NEVER USED THEM BEFORE?
If you have never used sex toys like a couple before, it can be difficult to know at which end to start. The jungle of sex toys can actually feel endless. The best tip I can give is to discuss the matter together. Just by talking about it in an open and relaxed way, the choice will feel easier. 
By sharing their innermost fantasies, you also get to know each other on a deeper level, it is only then that you will understand what it really is your partner is getting started on. 
If you are completely new to the search for sex toys and have no idea what you like, it can feel scary. But it certainly does not have to be. To make it all a little easier, it can be nice to order or buy the first sex toy together. Go into a physical store or surf the net and look around together for something that may suit you. 
4 tips on sex toys that can be good for beginners
Parvibratorn

 . 

It is both easy to use and does not look scary at all. 

It is mainly suitable for heterosexual couples or lesbian couples as it stimulates the woman's G-spot through its vibration. 

A guaranteed full pot for all the women out there. 

Massage oil. 

A simple toy to start with for all types of couples. 

Offer your partner a sensual massage where you really get to enjoy it. 

An oil can be a perfect way to introduce even more wonderful toys. 

Erotic card game. 

Perfect for foreplay and will also hopefully lead to you both daring to stretch your limits a bit.

Order a kit. 

Then you just need to choose the type of box you are craving and then everything is prepared for you. 

There are a lot of different kits out there, maybe you like anal sex and want to try something new? 

You may be a beginner and just want a cozy kit for the weekend, no matter what, there is guaranteed to be something for everyone. 
LET THE IMAGINATION FLOW
Sex toys or not are up to you and your partner. After all, the most important thing is that you continue to be intimate with each other even though you have lived together for a long time. My recommendation is of course that you should at least try sex toys. Because I promise you that it really is a game-changer that will make your sex life flourish more than ever before.